WordPress for Dummies #2 – How to make a Blog post
This is a simple screen cast to help people who need to know how to make a blog post with their WordPress site. It's super simple! And once you understand the difference between Pages and Posts in WordPress you'll be all set to begin adding content to your site in the right way.
WordPress organizes it's content into 2 major different content types; Posts and Pages. You can find out more about the depth of creating using posts and pages by following these links more about Posts and more about Pages.  But essentially the difference is that pages are always available on your site in the same place.  We use pages for things like the Homepage, the services page & contact page.  Posts are content that is organized based on time.  So WordPress posts are good for things like articles, new items or plain old fashioned blog posts.
Have a look at the screencast for a step by step to creating blog posts and setting up your blog page.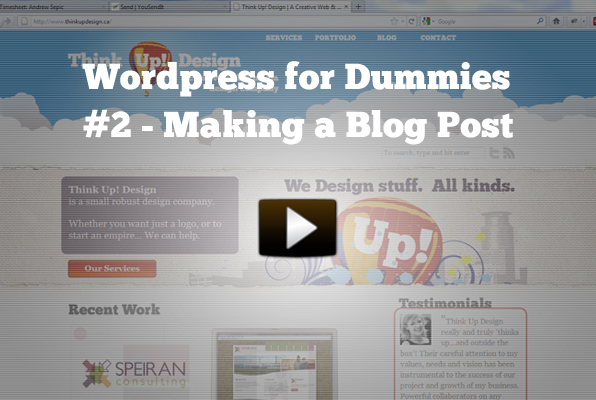 4 Comments